Inch Product Page
Metric Product Page
---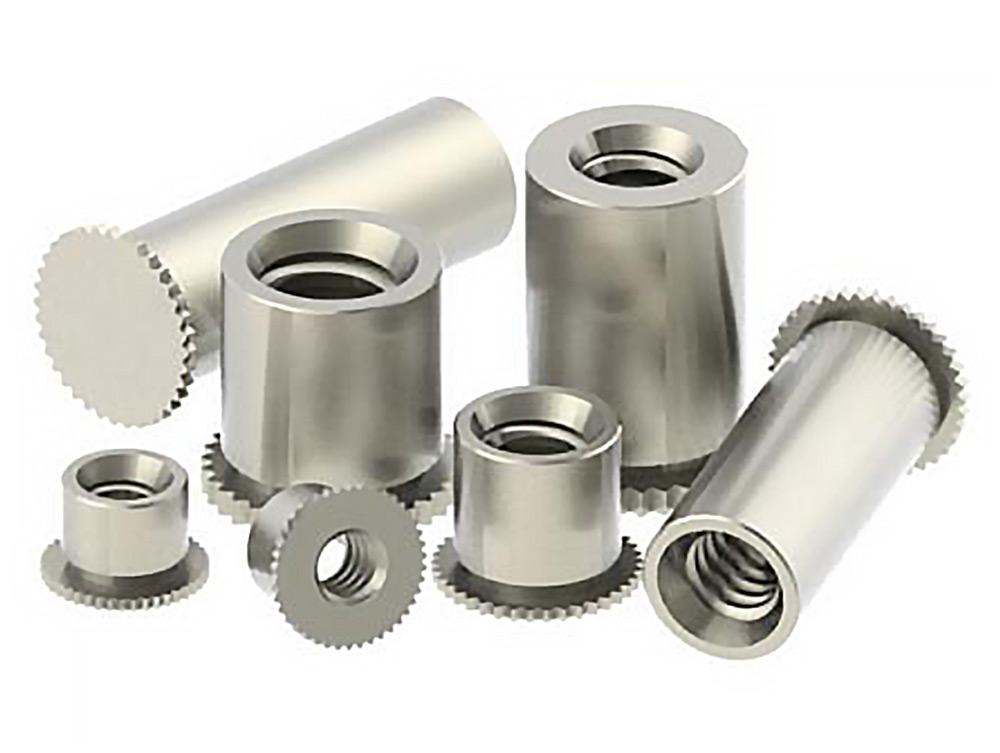 The TT's are a series of self-clinching standoffs for installation in metal sheets and used to precisely space mating panels in limited area and close-to-edge applications. These parts are strong substitutes for any competitor's miniature self-clinching standoffs or close-to-edge self-clinching standoffs. Except while others offer limited alternatives, PENCOM offers a variety of additional material, thread, and length options.
PENCOM's TT series can be broken down into two categories: 1) standoffs with miniature thread and body sizes, and 2) standoffs that can be installed closer to the edge of a sheet than traditional hex flange standoffs. The miniature TT standoffs are similar to other competitor options, and are available with 0-80, 2-56, M1, M1.2, M1.4 and M1.6 threads with associated maximum body diameters of .094" (2.39mm) and .124" (3.16mm). The "close-to-edge" standoffs are available with 2-56, 4-40, M2.5 and M3 threads with associated maximum body diameter of .165" (4.20mm). Unlike competing products, PENCOM offers 2-56 and M2.5 threads in larger body sizes.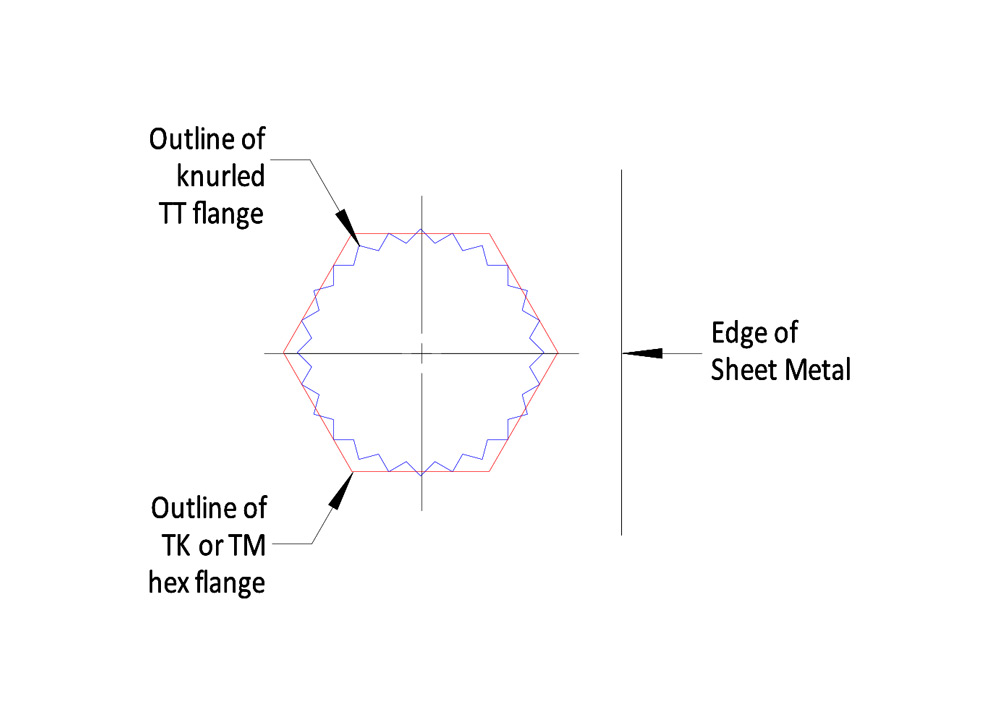 Historically, the most common types of self-clinching standoffs such as PENCOM's TK (self-clinching) and TM (blind) series use a hex flange to displace sheet material into the self-clinching undercut and to resist torque. The TT's self-clinching design uses a knurled flange instead of hex. Both the hex and knurled shapes provide resistance against torque but because the knurled shape has less surface area a smaller amount of material is displaced during press-in installation. This allows the part to be installed closer to an edge without bulging the sheet metal and possibly leading to lower performance.
Miniature TT self-clinching standoffs are available in 300-series stainless steel (not offered by competitors) for an economical installation in aluminum and carbon steel sheets; and in heat treated 400-series stainless steel for installation in aluminum, carbon steel, and stainless steel sheets. The close-to-edge standoffs are available in heat treated 1215 carbon steel and 300-series stainless steel for installation in aluminum and carbon steel sheets.

Additionally, The TT self-clinching standoffs are available in a wide variety of lengths that closely follow PENCOM's TP self-clinching standoffs. There are three different styles of threaded holes: Type 1 (thru), Type 2 (partially threaded), and Type 3 (blind). The thread depths are a function of standoff length and thread size and cannot be chosen based on customer preference.

For more information, you can refer to our spec sheet, or please contact your local sales representative, or email us at [email protected].
---
Inch Product Page
Metric Product Page