PENCOM is excited to expand its product line with the addition of Fastener Insertion Technologies™ (FIT). This new product line aims to enhance assembly processes in various industries, reflecting PENCOM's consistent commitment to meeting customer needs.
With the new FIT line, PENCOM continues to expand its offerings and expertise as a fasteners solutions provider. This offering launches with two series, SE and TTF. The SE series offers the SE-20™, SE-21™, and SE-22™ models, all operating with 6 tons of force. TTF, the larger series, features 10 tons of force from its TTF-21™ and TTF-22™ models. All FIT machines come standard with Positive Stop installation, Auto-Stop operator safety, and batch counters. Additional options are also available on all equipment.
Distinguished by its versatility, user-friendly design, and streamlined operation, the FIT line stands out as an essential element in modern manufacturing setups, promising to improve productivity while maintaining consistent application quality. With this launch, PENCOM reasserts its dedication to being a total fastener solutions provider and continually setting higher standards in customer fulfillment. For an in-depth look at how the FIT line shapes the future of precise assembly solutions, visit https://www.pencomsf.com/product-category/fit/ or contact your nearest PENCOM sales representative.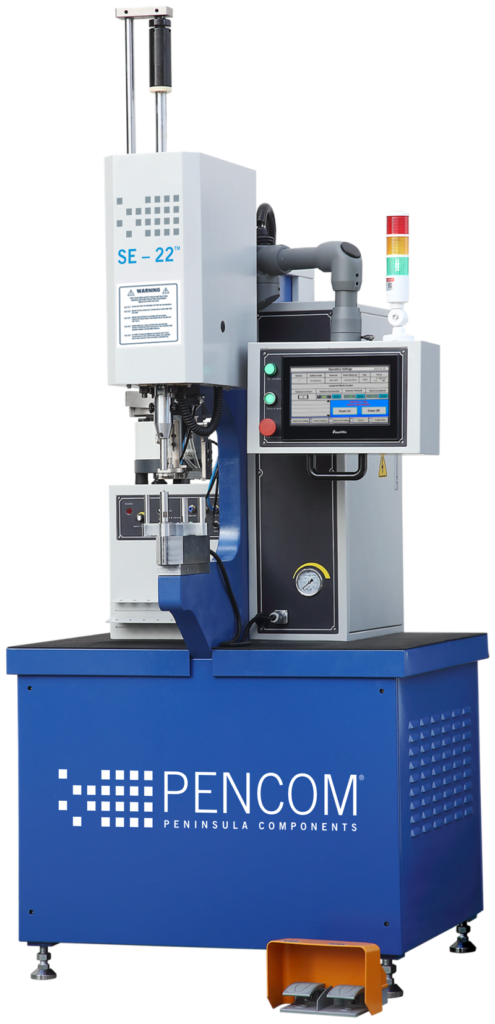 The SE-22™ is the pinnacle of the SE series. While retaining the uniform 6 tons of pressure, 18 inch (457mm) throat depth, 2-56 (M2) to 3/8-16 (M10) fastener sizes, and operator safety system, it boasts advanced elements, such as the Automatic Turret Insertion System, and a 10-inch touch screen capable of storing up to 200 customized programs and fastener databases. This machine is designed for businesses requiring top-tier fastener insertion capabilities.
The top of the series, PENCOMs TTF-22™ boasts 10 tons of pressure and a 25 inch (635mm) throat depth. Accepting fasteners from 2-56 (M2) to 1/2-13 (M12), this machine is also furnished a 10-inch touch screen control panel, energy-saving dual pump system for enhanced stroke speed, and Automatic Turret Insertion System. The TTF-22™ efficiently stores up to 200 tailored programs and fastener databases, making it optimal for rigorous fastener insertion demands.