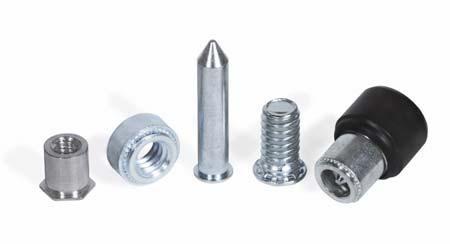 Conclusion
For proper installation of self-clinching fasteners their material must be significantly harder than the sheet metal and the sheet hole must have a tight tolerance diameter roughly a few thousandths larger than the fastener to create a permanent self- clinching union. Two popular methods of creating holes in thick sheets: punching and laser- cutting; can violate these principles by creating oversize holes or increasing the sheet hardness beyond the recommended limits leading to poorly secured fasteners. By following some additional manufacturing steps these holes can be amended for use with self- clinching fasteners.
Gregg V. Summers, M.S.E., P.E.
Director of Product Development
---
Gregg Summers is the Director of Product Development for PENCOM, Inc. – a leading global designer, manufacturer and supplier of custom and manufactured hardware. He has over 17 years experience in the design and testing of mechanical connections and fasteners.